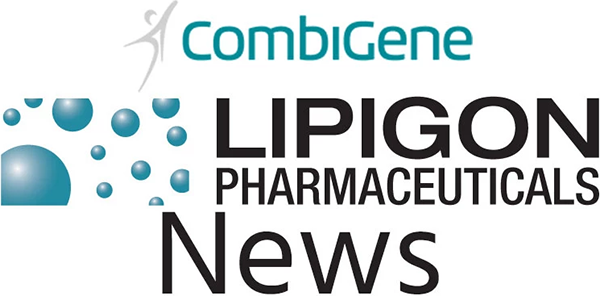 LIPIGON ENTERS LICENSING AND COLLABORATION AGREEMENT WITH COMBIGENE TO DEVELOP GENE THERAPY FOR LIPO
10 oktober, 2019
"We are very happy to enter this agreement with CombiGene ," says Stefan K Nilsson, CEO at Lipigon. "Through the development of their epilepsy project, CombiGene has demonstrated a fantastic ability to handle the complexities of gene therapy. With our expertise in lipid biology this collaboration is a perfect match, ultimately aiming at improving the treatment for a patient group with few or no treatment options." During the upcoming two years, the development of the lipodystrophy project will intensify. The main part of the work will be done at Lipigon and in close collaboration between the two companies.
Fler nyheter
30 april, 2021, Pressmeddelande
Lipigon Pharmaceuticals AB publicerar bolagets årsredovisning för räkenskapsåret 2020.
26 april, 2021, Pressmeddelande
Aktieägarna i Lipigon Pharmaceuticals AB, org.nr 556810-9077, ("Bolaget") kallas härmed till årsstäm...
17 mars, 2021, Pressmeddelande
Lipider, eller fetter i vardagligt tal, har en livsviktiga funktioner i kroppen men i fel mängd och ...