50 Years of Research on Blood Lipids
Lipigon Pharmaceuticals AB was founded in 2010 by researchers at Umeå University.
The extensive research spanning half a century by Thomas and Gunilla Olivecrona serves as the cornerstone of Lipigon. Their exploration into lipids and their role in health and disease commenced in Umeå in 1967 when Thomas Olivecrona assumed his role as a laboratory researcher at the newly formed Department of Medical Chemistry. Their primary research project revolved around the fat-digesting enzyme lipoprotein lipase (LPL).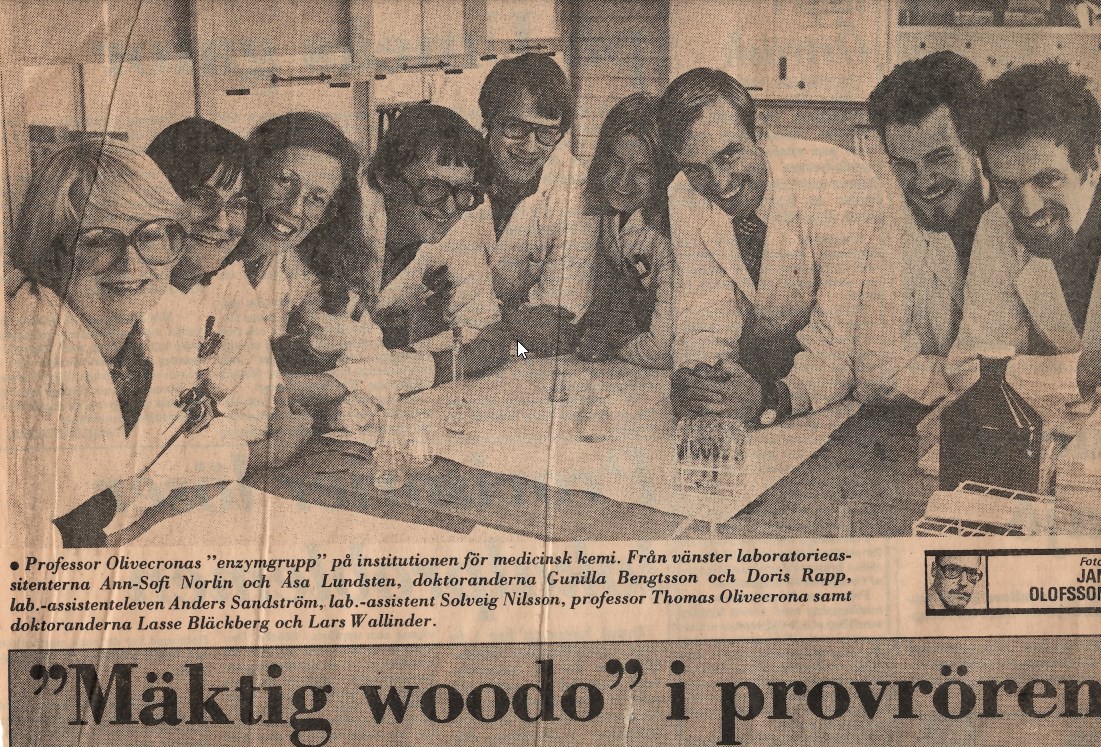 The work on LPL made Olivecrona a well-known name among international researchers in the field of blood lipids. Their efforts were groundbreaking, and in 1994, Thomas Olivecrona received the
prestigious Anders Jahre's Great Nordic Prize for his research, often referred to as the 'Little Nobel Prize.'
Gunilla Olivecrona, currently an active board member in the company, joined the research group in 1973 and completed her doctorate in 1979 with a thesis on apolipoprotein CII, an activator for lipoprotein lipase. Gunilla is now a professor emerita at the Department of Medical Biosciences, Umeå University.
Over the span of five decades, the Olivecrona couple has been at the forefront of their research field, marked by over 400 scientific articles, numerous book chapters, and several prestigious awards.
In 2005, the next chapter in Lipigon's history began. Stefan K. Nilsson, later to become CEO and co-founder of Lipigon, initiated his academic journey as a doctoral student under Gunilla Olivecrona's mentorship. Following his doctoral defence in 2010 in the domain of blood lipids, they, along with a group of colleagues, established Lipigon. The core idea was to combat detrimental blood lipid profiles through the activation of LPL.
The initial research was financially supported by entities such as the EU and Vinnova. Towards the end of 2016, the company secured its first external investments. In conjunction with this, a strategic plan was formulated to propel Lipigon's ongoing value growth. The cornerstone of this strategy involved expanding Lipigon's project portfolio by developing drug candidates for rare diseases stemming from disruptions in the body's fat metabolism.
In 2019, Lipigon moved into laboratories and offices at Umeå Biotech Incubator. In 2023 the company moved into a larger office in Umeå with expanded laboratory facilities. Today, the company has 10 employees, equivalent to seven full-time positions.