Indication
Elevated triglyceride levels
P1 Lipisense is Lipigon's most developed project. It initially aims to lower the blood lipid triglycerides in patients with significantly elevated levels.
Indication
Elevated triglyceride levels are associated with an increased risk of cardiovascular disease, type 2 diabetes, and fatty liver disease. High levels of triglycerides in the blood can also lead to a life-threatening condition called acute pancreatitis, which is an acute inflammation of the pancreas.
There are several specific medical conditions where patients experience significantly elevated triglycerides, and where Lipisense® may be used.
Initially, Lipigon focuses on severe hypertriglyceridemia (SHTG), aiming to prevent acute pancreatitis. By reducing triglyceride levels, the risk not only of acute pancreatitis but also of cardiovascular disease, type 2 diabetes, and fatty liver disease is mitigated.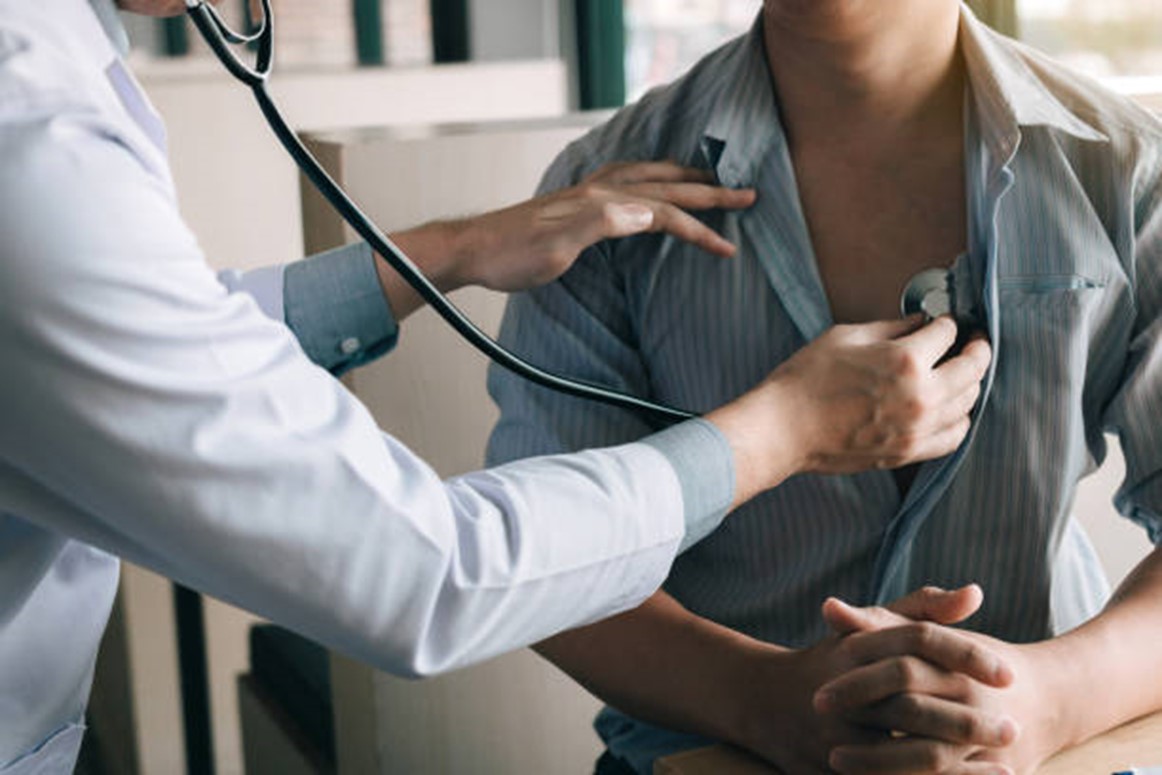 Market
Today, approximately five million patients suffer from SHTG in the seven largest markets (US, France, Germany, Italy, Spain, UK and Japan), The number of patients is expected to increase in the future due to the increasing rates of obesity, metabolic syndrome, and type 2 diabetes. However, with existing triglyceride-lowering medications, only half of the patients are able to reach their treatment targets.
For the SHTG indication, it is sufficient to demonstrate in clinical studies that the triglyceride reduction is clinically relevant and that the drug is sufficiently safe for Lipigon to receive market approval.
Mechanism of Action
Lipigon has developed the drug candidate Lipisense® with the objective of lowering triglyceride levels in the bloodstream. Lipisense® acts specifically by inhibiting the production of the disease-causing protein ANGPTL4. By inhibiting ANGPTL4, Lipisense® enhances the activity of the crucial enzyme lipoprotein lipase, or LPL, which is responsible for breaking down triglycerides. The absence of functional LPL or other irregularities in the LPL system leads to increased triglyceride levels within the bloodstream.
Technology
Lipisense® belongs to the class of RNA drugs known as antisense therapies. In this approach, researchers have crafted a specific RNA strand, called antisense, designed to bind to a particular mRNA molecule, thereby preventing the production of a specific protein – in this case, ANGPTL4. Importantly, this action occurs exclusively in the liver, minimizing the risk of potential side effects that might arise from the widespread inactivation of the protein throughout the body.
Antisense therapies have emerged as a groundbreaking method for treating diseases, and they are now firmly established in the field of medicine. Currently, there are at least eight approved antisense drugs, with over 70 other drugs in various stages of clinical development.
Antisense technology is particularly effective for targeting proteins that cannot be modulated using traditional small organic molecules.
Development
Lipigon's journey in drug development has been marked by collaboration and groundbreaking discoveries. Professor Sander Kersten, an academic partner, was the pioneer in identifying the ANGPTL4 protein. A significant portion of research dedicated to unraveling the functions of this protein took place at Umeå University, under the leadership of one of Lipigon's founders and board members, Professor Gunilla Olivecrona. Additionally, Lipigon's CEO, Stefan K. Nilsson, has been actively involved in this research group.
Genetic studies have shed light on the importance of ANGPTL4, showing that individuals with mutations reducing its activity experience lower triglyceride levels in their blood. Notably, they also exhibit elevated levels of HDL-C, (High-density lipoprotein cholesterol), often referred to as "good" cholesterol, and a decreased risk of cardiovascular disease. Furthermore, studies have shown that reduced ANGPTL4 function leads to improved blood glucose control and a lower risk of type 2 diabetes.
While there are various target proteins for lipid-regulating drugs, such as ANGPTL3, research conducted by both Lipigon and independent investigators consistently identifies ANGPTL4 as the most effective target. Importantly, ANGPTL4 remains uncontested in the current landscape.
One distinctive advantage of Lipisense® is its regulation of blood lipids during fasting, a state associated with the most severe form of SHTG. Lipisense® demonstrates its peak efficacy when patients are in a fasting state. In contrast, for ANGPTL3, its impact on blood lipids diminishes as patients fast more. This distinction positions Lipisense® favorably in the treatment of SHTG compared to drug candidates targeting ANGPTL3.
Expansion to More Areas of Use
There is also the potential to expand the project into areas with significantly larger patient populations, such as cardiovascular disease prevention. Several genetic studies demonstrate a robust connection between the target protein of the Lipisense® project (ANGPTL4) and the risk of cardiovascular disease.
While elevated triglyceride levels pose a risk for cardiovascular disease, it's essential to recognize that triglycerides alone are not the sole culprit. Triglycerides, like all fats, are water-insoluble and
require assistance to be transported in the bloodstream. This assistance is provided by cholesterol bound to apolipoproteins. The primary contributors to an increased risk of cardiovascular disease are the cholesterol contents within triglyceride-rich lipoproteins and specific breakdown products thereof. Lipisense® plays a crucial role in facilitating the breakdown of triglyceride-rich lipoproteins, resulting in a substantial reduction in cholesterol levels. Consequently, this intervention may significantly decrease the risk of cardiovascular disease.
Partnerships
The development of P1 Lipisense® has been carried out in close collaboration with Secarna, leveraging their advanced platform for antisense drug development. While the formal partnership has concluded, Lipigon now exclusively owns the patent portfolio and the valuable data generated during the collaborative efforts. Notably, upon initiating clinical trials, certain milestone payments will be directed to Secarna.
In June 2023, Lipigon embarked on a significant development and licensing agreement with Leaderna Therapeutics Ltd. This strategic alliance places the responsibility for Lipisense® development and commercialization in the hands of Leaderna for regions encompassing China, Hong Kong, Taiwan, and Macau, collectively known as Greater China. Meanwhile, Lipigon retains the global development and commercialization rights for areas beyond Greater China. Within the context of this agreement, Lipigon stands to receive substantial benefits, including upfront payments of up to 91 million USD, milestone payments, and royalties on sales achieved within Leaderna's territory.
Project Status Update
Lipigon has made significant progress in developing Lipisense®, with the final preclinical studies successfully completed in 2021. These studies have produced compelling data, demonstrating the drug candidate's efficacy and safety in well-established experimental models. These findings have received validation from independent researchers, affirming that Lipisense® is expected to yield the same therapeutic effects in humans.
In May 2022, clinical Phase I studies of Lipisense® commenced, and in July 2023, the comprehensive safety results were announced. Across all treatment groups, a favorable safety and pharmacokinetic profile were observed. Importantly, the data also confirmed target engagement, indicating a reduction in ANGPTL4 levels in the blood with repeated dosing in the multiple ascending dose (MAD) groups.
Looking ahead, clinical Phase II studies are anticipated to commence in Q1 2024.
* Sources:  
Richardson, T. G. et al. Characterising metabolomic signatures of lipid-modifying therapies through drug target mendelian randomisation. Plos Biol 20, e3001547 (2022).
Helkkula, P. et al. ANGPTL8 protein-truncating variant associated with lower serum triglycerides and risk of coronary disease. Plos Genet 17, e1009501 (2021).
Gusarova, V. et al. Genetic inactivation of ANGPTL4 improves glucose homeostasis and is associated with reduced risk of diabetes. Nat Commun 9, 2252 (2018).